The Hook
Product no. 2
Solid. Versatile. Vertical.
Vertical
A vertical wall mount that maximizes space and elegantly showcases your bicycle and skis.
Versatile
Hook up your gravel, mountain, road bikes or skis without compatibility concerns. (Bike and ski versions are sold separately.)
Adjustable
The adjustable peg enables you to adjust the hook to fit your bike's wheel, positioning your bike at the optimal height to keep the wheel on the metal part and protect your wall.
On the ski version, the peg offers the flexibility to hang your skis either by the tips or by the bindings.
Solid
The hook is made from high-quality materials that combine strength and durability to provide a reliable and aesthetically pleasing bike rack.
Components
Technical information
The Hook by Bonnes Intentions is made up of three components, all designed and manufactured in Canada: two plates and a peg.
The wheel plates are made of steel to ensure strength and durability. The peg is made of machined aluminum coated with silicone and is attached to the top base to create the hook on which the wheel rests.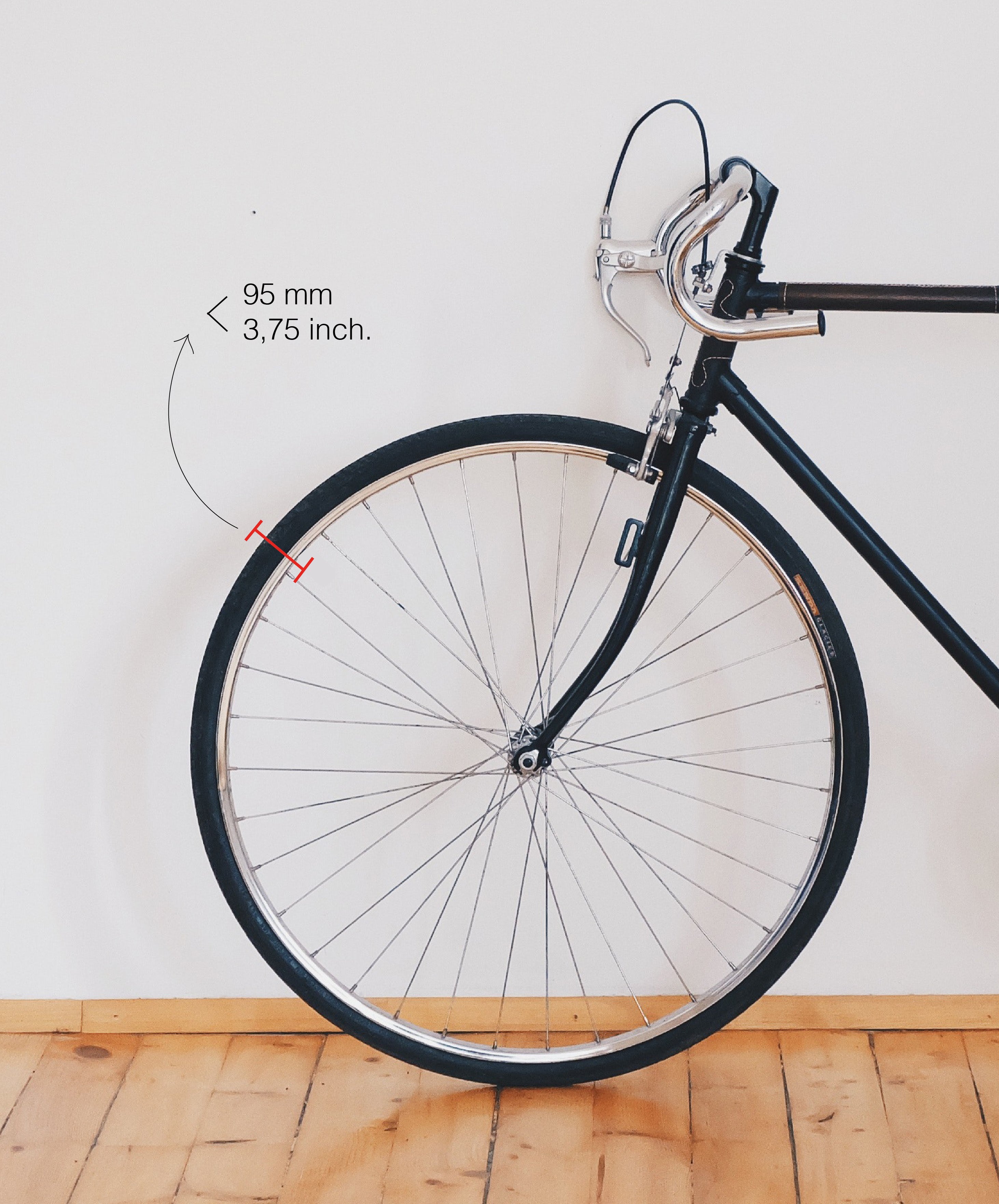 Is the hook compatible with your bike?
Check before buying
Please ensure that your bike is compatible with the Bonnes Intentions rack by measuring the total depth of your wheel and rim.

The combined depth must not exceed 95mm (3.75"), and the bike should not weigh more than 22.5 kg (50 lbs). The vast majority of road, gravel, and mountain bikes are compatible.